Take advantage of your visit to the Tourist Office to take a look at our shop and leave with your little piece of Fouesnant-les Glénan.
Posters
Discover our posters as well as our map in the colors of Fouesnant-les Glénan to bring a colorful touch to your interior. The creations are signed Pauline Launay (posters) and Maison Héol (map)
These products are available in two formats:
Size 50×70 cm: 21 €
Size 30×40 cm: 15 €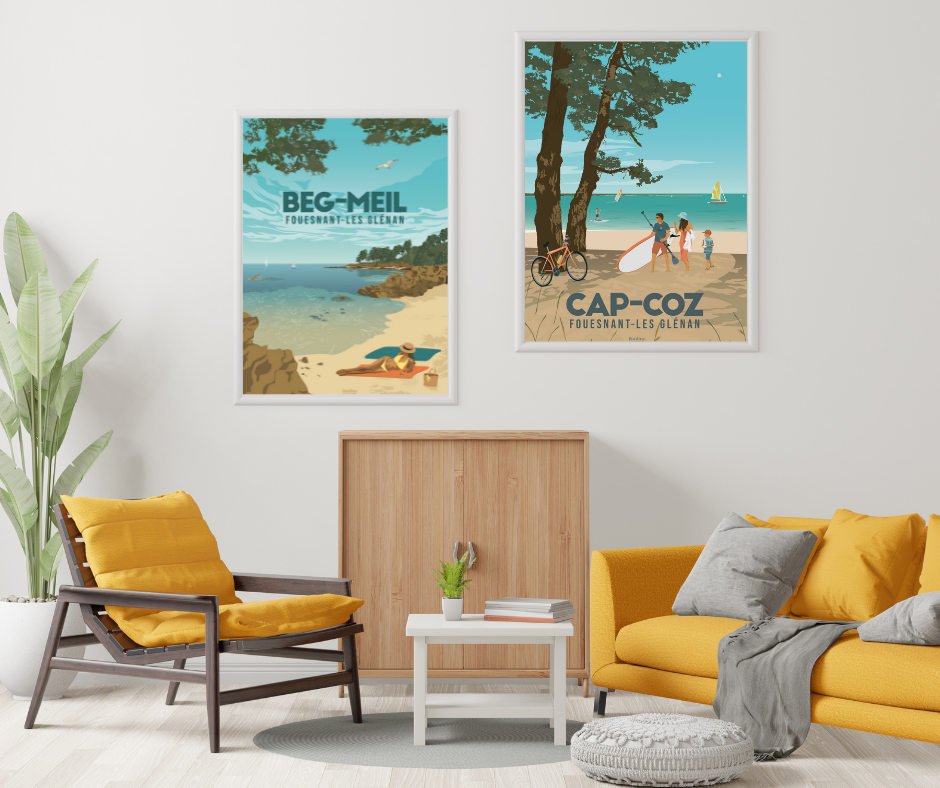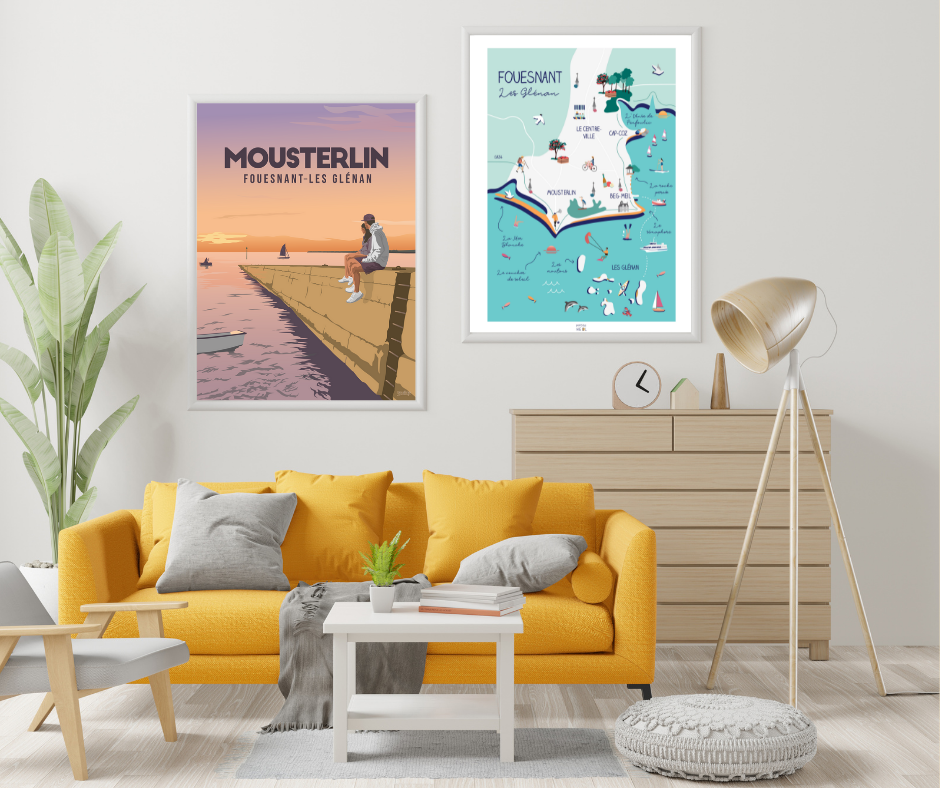 poster picture
Head to our Breton Caribbean with this photo poster of the Glénan Islands for a decor that makes you want to escape. Photo signed Thibault Poriel.
These products are available in two formats: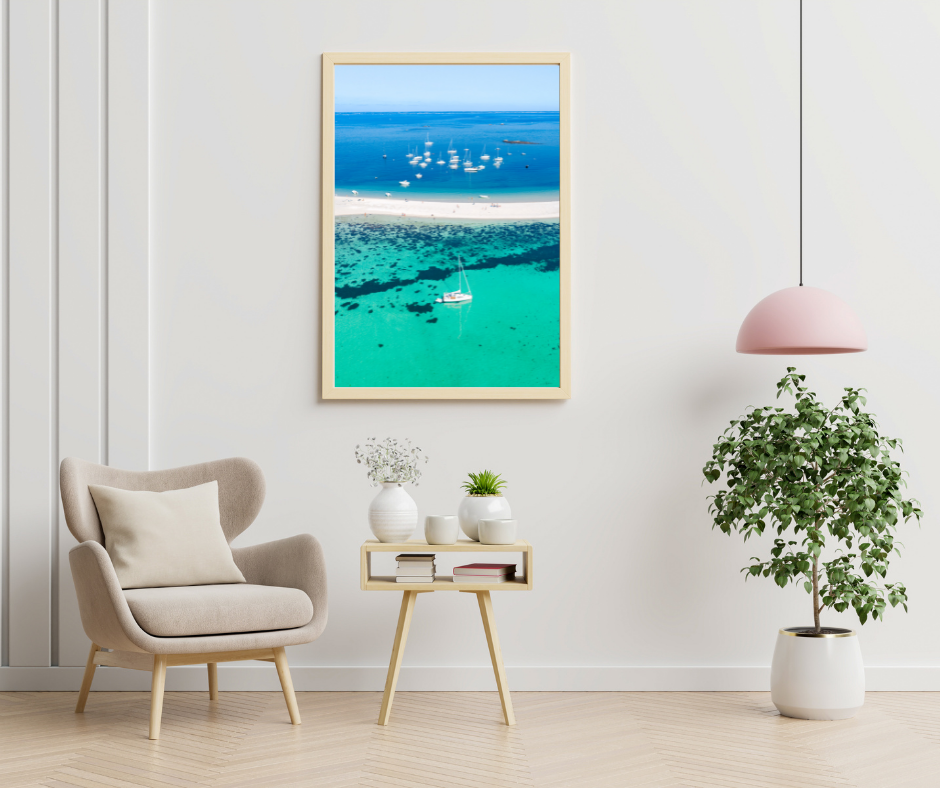 Guidebooks
Discover Fouesnant and the Breton Riviera using the topoguides on sale at the Tourist Office. Small or large loops, there is something for all walkers!
The cover of the 7 walks to do in Fouesnant or the cover of another town: €2
The topoguides of the Breton Riviera: 250km of walks and hikes to do in the 7 municipalities of the Pays Fouesnantais: €7
The Federation's cycling topo: 2 circuits in Fouesnant and the rest around Quimper: €5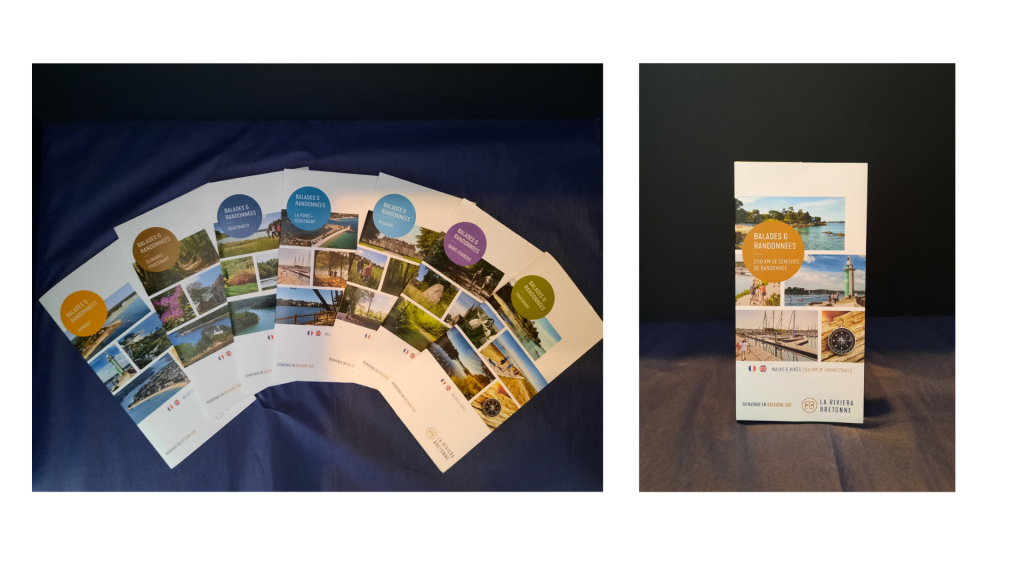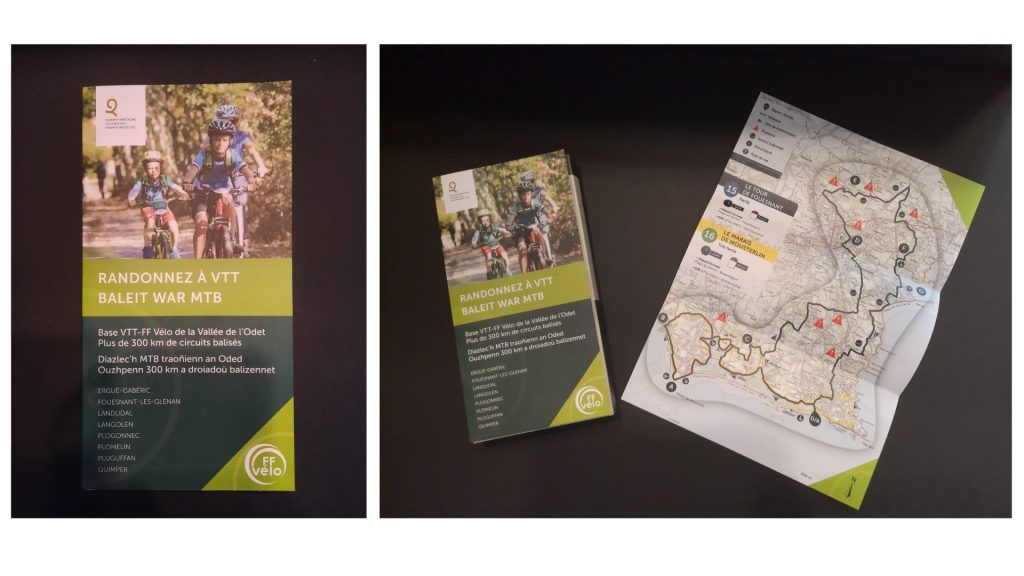 Fouesnant-les Glénan Plateau
Leave with your Fouesnant-les Glénan tray which will take you back to your beautiful holiday memories.
The tray : €15