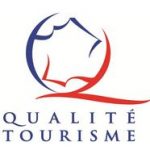 This area of ​​the website is dedicated to the "Quality Manual". It was written for the attention of anyone who wants to get to know us better. So whether you are a community, tourism stakeholders or visitor,… welcome to our quality.
In this manual, you discover what the notion of Quality covers within the municipal tourist office of Fouesnant-les Glénan.
You will find the procedures that we have put in place to ensure the quality of our service in accordance with the national Quality objectives. (Information on Tourism DNA – Tourism Quality Mark.(*) This manual only covers the basic chapters of the reference system.)
It will allow you to understand our internal organization and to know everything about our quality system.
A little advice before you start attacking this manual: visit the tree structure of the quality manual and the glossary of abbreviations et start your reading with the section "Once upon a time", which will allow you to understand the messages conveyed in this quality manual.
Now is the time to discover our history through the five chapters of this quality manual.
The director
(*) INFORMATION. The Fouesnant-les Glénan Tourist Office has had the "Qualité tourisme" label since April 2019 on the basis of the old reference system. However, since October 01, 2019, two developments have appeared: it is now the DGE who is responsible for awarding the labeling of the brand. Un new repository reduced is applicable to the Tourist Office sector. Its criteria are divided into two audit grids (full audit et mystery tour.)