The Fouesnant-les Glénan Municipal Tourist Office has an information office open all year round located in the heart of Fouesnant (at the intersection of its 3 points Mousterlin, Beg-Meil, Cap-Coz) and a tourist information point (without permanence) located on the Beg-Meil slipway (only in July and August, but please note that you will only find documentation there. For good advice, head to the UNWTO.)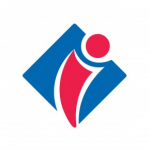 To get to the OMT, it is advisable to follow the directional and tourist signs (little trick, look for this pictogram.) The OMT is signposted from the entrance gates of Fouesnant when arriving from Quimper, Bénodet or La Forêt-Fouesnant.
The OMT is visible and accessible (entrance gate) from the moment the visitor is on the Kernevelek roundabout. For comfort and to facilitate parking, visitors are advised to go to the Espace Kernevelek car park, at the back of the building. It will benefit from a blue zone or long-term zone with spaces dedicated to people with reduced mobility in order to get to the OMT (a second entrance is accessible from this car park).
Signaling plan