The country of Fouesnant, a dream destination with its 26 km of fine sandy beaches – 250 km of hiking trails – 1 thalassotherapy center – 2 18-hole golf courses – 1 casino – 4 nautical centers – 1 aquatic center – 2 centers of cultural action ….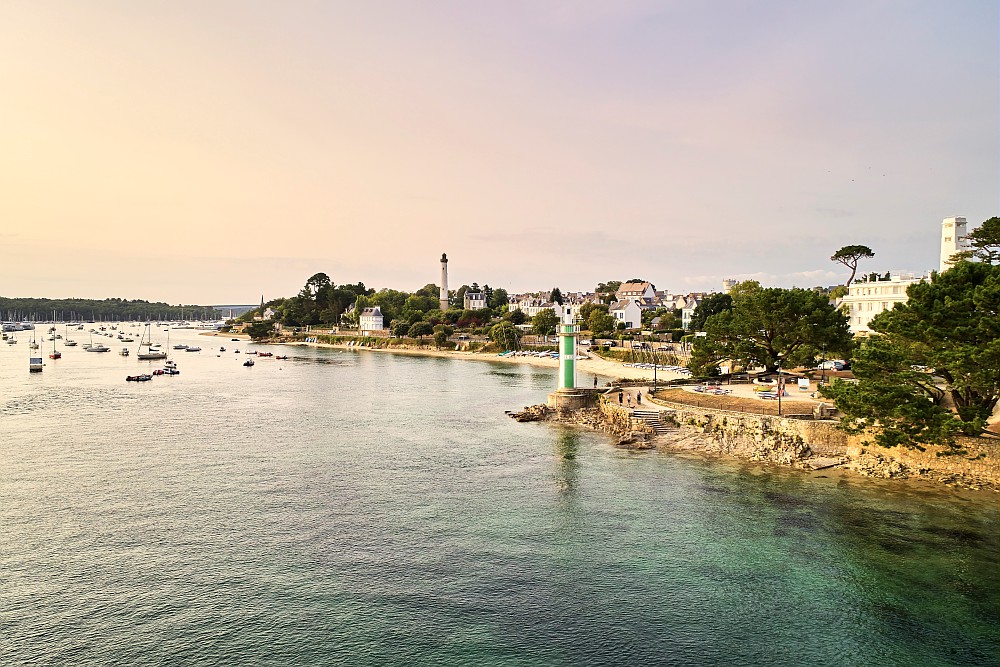 Coq lighthouse and walk on the Corniche de Benodet
Fouesnant-les Glénan, Benodet, the Fouesnant Forest
Authentic destination where traditions are anchored in the hearts of the inhabitants, The Breton Riviera abounds in wild landscapes. A good reason to linger over its small villages and ports along the coast.
In the heart of southern Finistère, discover three classified tourist resorts: Fouesnant-les Glénan, Benodet and La Forêt Fouesnant and stroll along the fine sandy beaches and small hidden coves. It is certain, the Breton Riviera promises you pretty hikes around protected natural sites, such as the Glénan archipelago for a real postcard decor!
Consult the brochures of the Breton Riviera online.
For a moment of absolute well-being, relax at the Benodet Thalassotherapy and go stock up on provisions on the steps of Fouesnant, Benodet and La Forêt-Fouesnant. The opportunity to discover all the gourmet specialties of the region! If you have more sporting desires, take advantage of our many nautical spots: windsurfing, kitesurfing or paddle, there is something for everyone! To experience the Breton Riviera, discover the many local and cultural events which are held throughout the year and which perpetuate ancestral traditions. What you feel the soul of a true Breton!