Add to favorites
Wide open spaces, unspoiled nature, exceptional cultural heritage, land for hiking, spots of excellence for nautical practices. Discover this territory at the end of the world which has everything to please.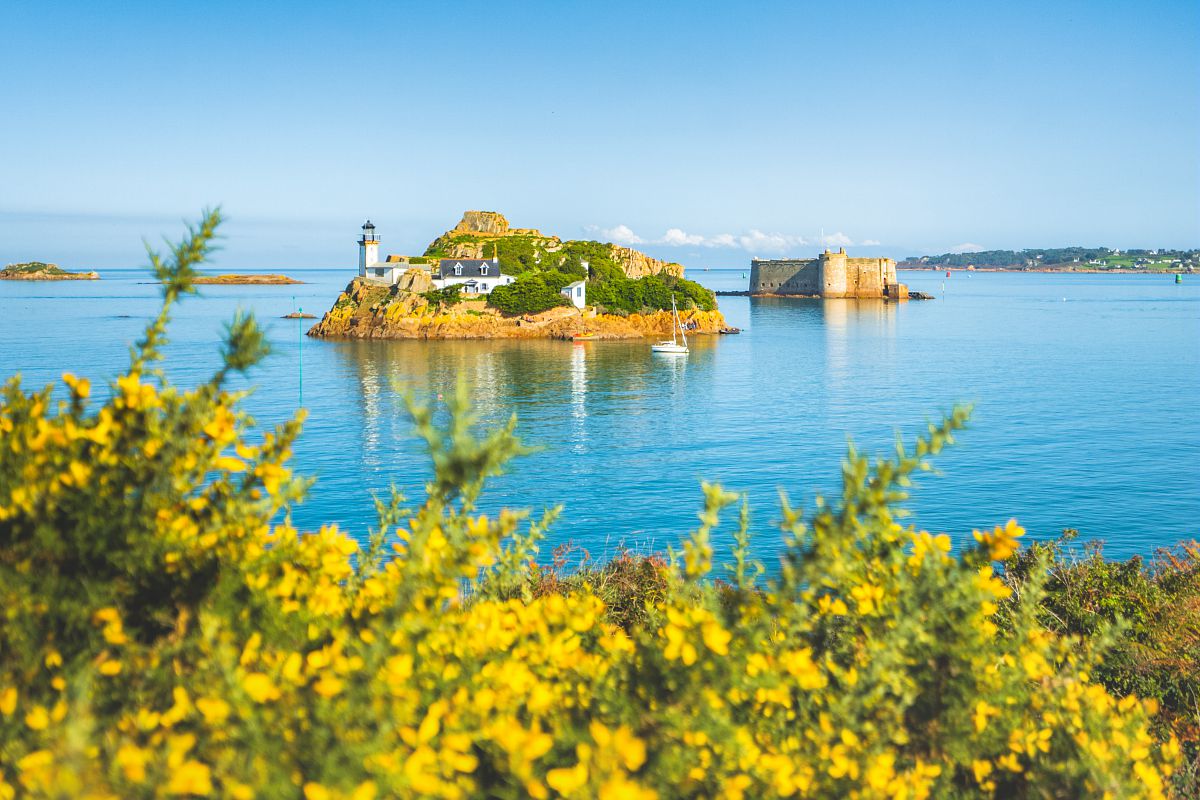 Ile Louet – Château du Taureau in the Bay of Morlaix
Maritime and historic cities, villages of character, seaside pleasures and seaside treasures, islands at the end of the world, megaliths and lands of legends, remarkable gardens and wide open spaces, but also hiking trails, nautical and leisure activities, go must-sees… there is so much to discover in Finistère.
If Cornouaille offers this concentrate of Brittany, Finistère conceals many other treasures to discover or rediscover without moderation.
Small anthology of these places not to be missed:
Discover the coves with turquoise waters of the Crozon peninsula.
Stroll between Roscoff and the Bay of Morlaix.
Enter a world of myths and legends in the Monts d'Arrée.
Take a breath of fresh air in the heart of Abers and Iroise.