Nestled in southern Finistère, Cornouaille is a concentrate of Brittany. Discover this preserved and authentic territory.
Cradled by the sea and the light, Cornouaille takes on the appearance of a small paradise for artists, lovers of culture and heritage, sportsmen and all lovers of beauty and sweet delicacies.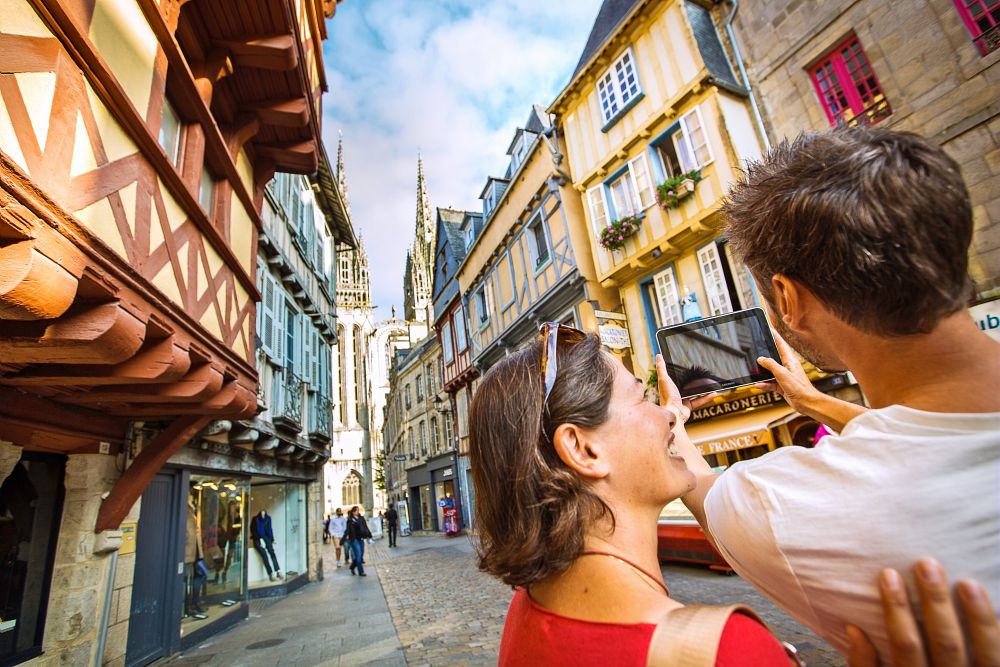 Rue Kéréon and Cathedral of Quimper "City of Art and History"
Must see and do in Saumur!
Locronan, one of the most beautiful villages in France which has kept its authenticity
Head for the Pointe du Raz, for panoramas in XXL formats
Pointe de la Torche and Audierne Bay, try your hand at sliding on the best surf spots
In Penmarch, climb the 307 steps of the Eckmühl lighthouse
Le Guilvinec, to discover the life of the 1st artisanal fresh fishing port
Sainte-Marine and the Odet river, a small port nestled among the pines
Quimper, its history, its heritage to experience Breton culture intensely
Fouesnant-les Glénan, its Glénan Archipelago, its small coves, its natural spaces
Stroll along the marina of La Forêt Fouesnant
Shopping session in the walled city of Concarneau.
Bucolic walk in the village of Pont-Aven in the footsteps of Gauguin
Doëlan, a postcard setting
Download the tourist map to discover Cornwall and come and find the best ideas for outings in southern Finistère on the blog #MyCornwall