Add to favorites
Here it is sacred. Stuffed clams are a favorite dish for locals. They are eaten during an aperitif with friends, as a Sunday dish or even when returning from a fruitful shore fishing trip or from the weekly market.
To start this recipe, we need to find the main ingredient, the star of the dish: the clam! If you're more of an adventurer, opt for gray clams and put on your boots, it's time to shellfish! The advantage of this shell is that you will easily find it on the Fouesnant coast.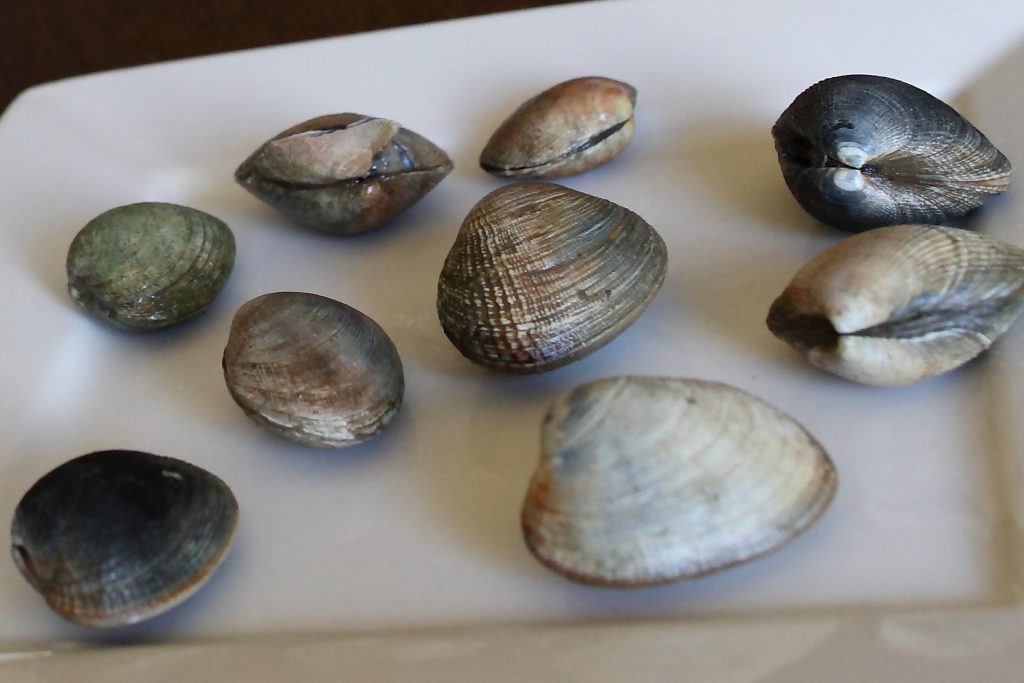 At low tide (ideally during high tides) equipped with a rake (or failing that, a spoon, it also works!) I watch for a pair of small holes in the muddy sand… Here are two, hop I start digging . In a few strokes of the rake, I see the clam sinking into the sand to escape. I am in the twentieth and that will be enough. Because we must preserve the resource and respect the regulations which impose a very precise minimum size as well as a daily quota per person. And if, like me, you don't have an elephant's memory, you will find all the advice and information on the regulations here. It's very practical!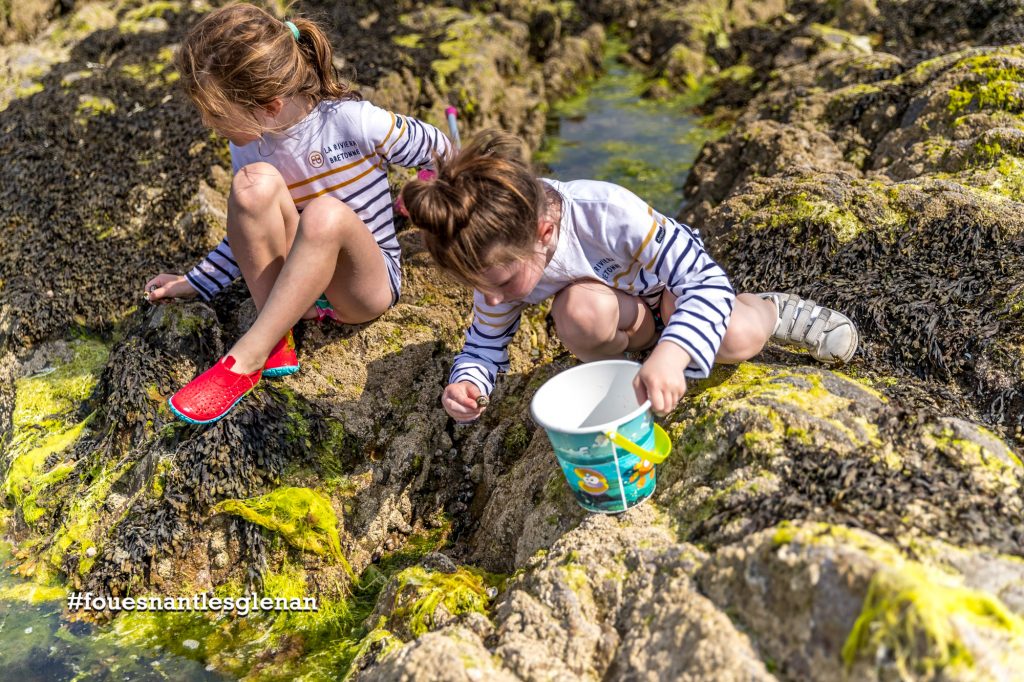 If you prefer to stroll through the aisles of a market or visit a local producer, you will also find what you are looking for. Gray clams, yes, but not only…! There you may discover the Glénan pink clam. It is a flagship species of the region, rather rare, which can only be found several meters deep in the Glénan archipelago! It is picked up with passion by only a few fishermen in the canton.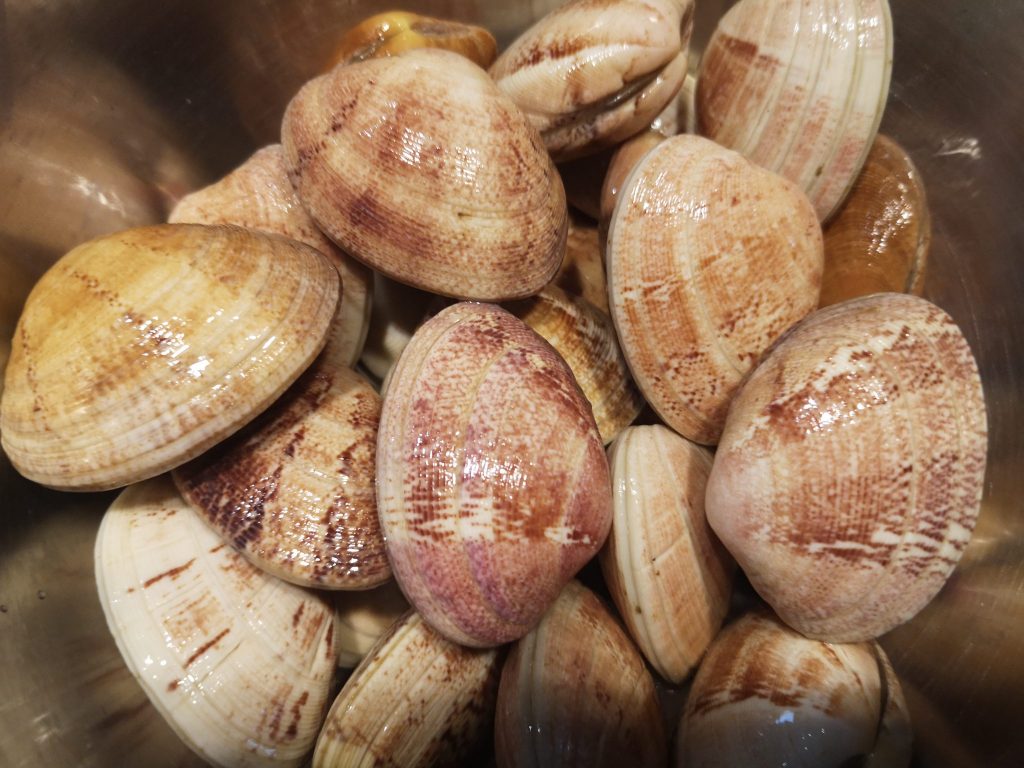 In bad weather, I become less "intrepid" and opt for a purchase at the fishmonger. For that, head to the market or directly to a local producer. I take advantages to offer me the famous Glénan pink clams, more fleshy, and with a slightly more delicate taste, they are my favorites!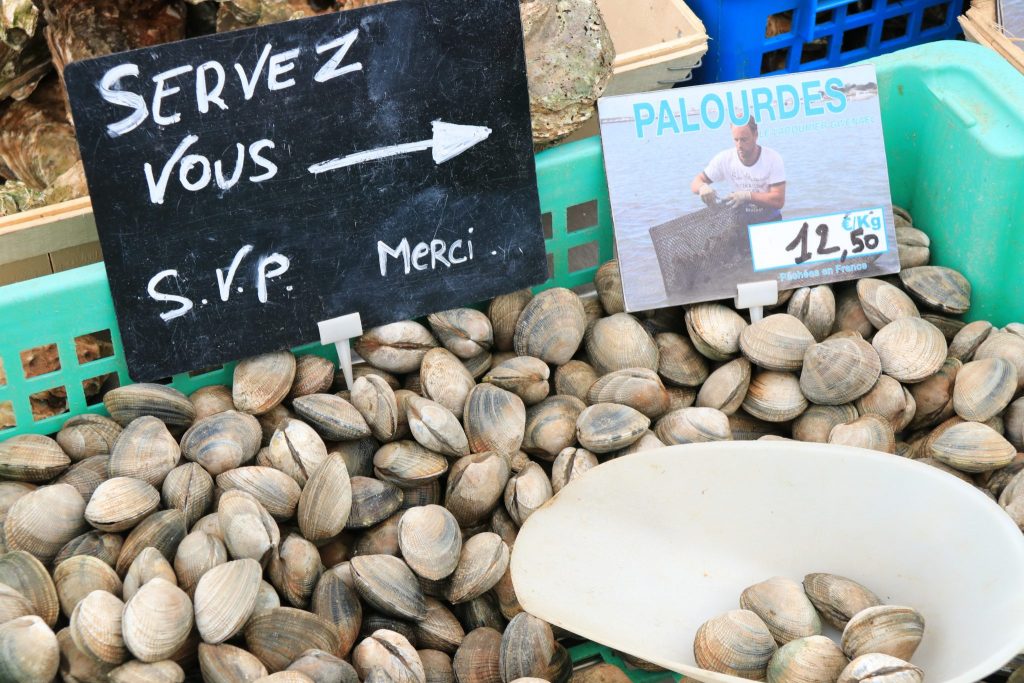 To prepare them, do not panic, nothing difficult!
I open the clams raw, slipping the knife blade into the slit in the shell at its end.
They can also be opened in the heat, in a saucepan over high heat, with a small amount of water. They are then removed one by one as they open. If there are a lot of them, it saves time! However, opening with a knife guarantees supple flesh and a more pronounced taste.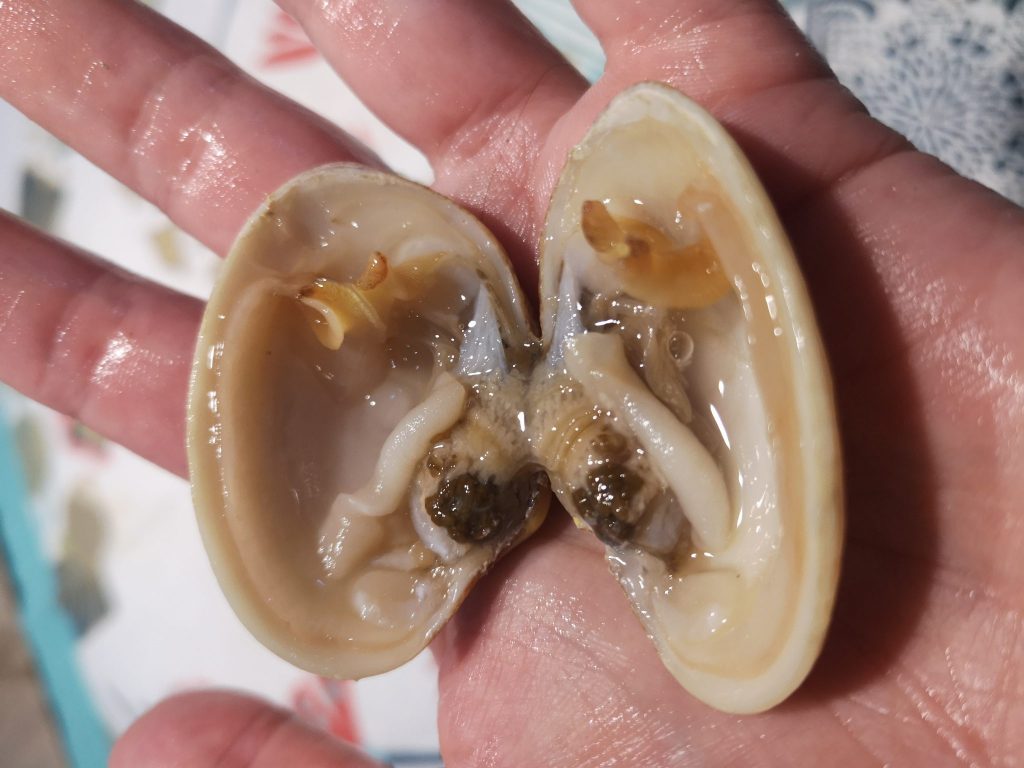 Then I separate the shells and keep each half shell full.
I prepare the stuffing by mixing: soft butter, garlic, chopped parsley, and a hint of ground almonds.
I stuff each clam, flattening the butter well. Be careful though! Not too much stuffing so as not to take over the taste of the clam (1g is enough per clam).
I sprinkle with a little breadcrumbs, if it's roasted buckwheat it's even better!
I then place them in the very hot oven for a few minutes, just long enough to melt the butter and until they are slightly golden. That's it, all you have to do is enjoy!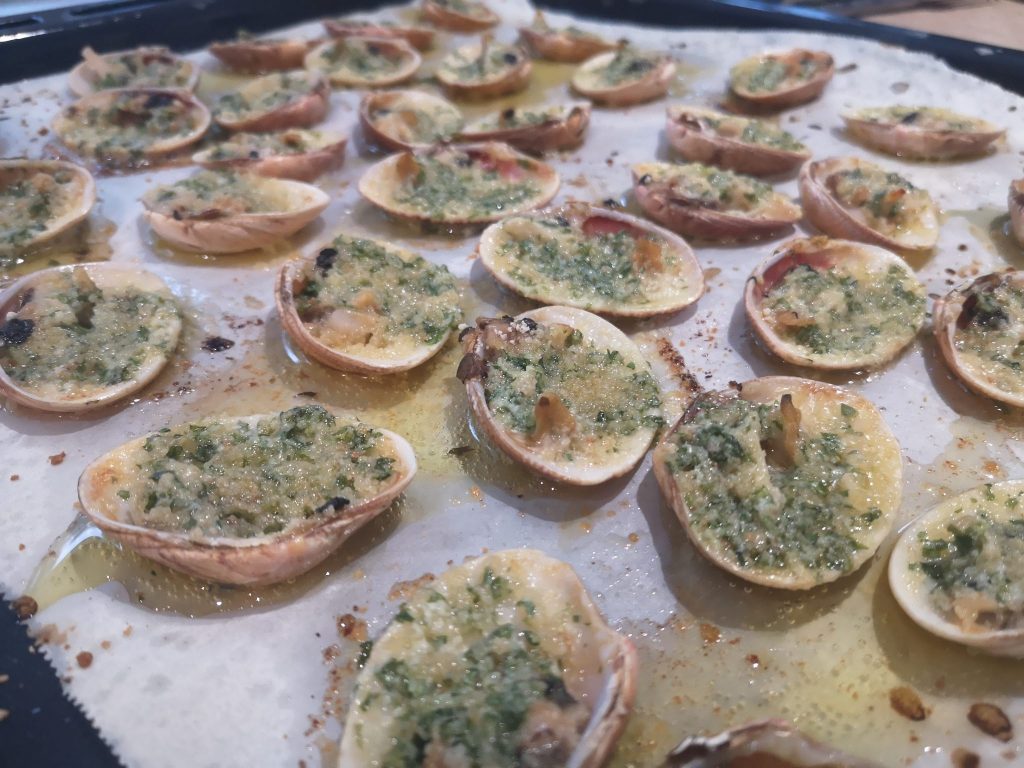 I take one between my fingers, I detach the flesh with my knife, I bring it to my mouth and swallow the contents! I smell the taste of shellfish, the iodized note of seawater, the garlic butter…a real delight! And to really do like a local from Fouesnant, we "slurp" what's left in the shellfish and pass a piece of bread through it... The art of living in Fouesnant-les Glénan!