Add to favorites
Here, shopping has something to satisfy all desires. With its 150 shops, you will be spoiled for choice when it comes to shopping and bringing home a little piece of Fouesnant-les Glénan.
If you are a follower of good plans, follow us, we give you our favorites.
The clothing, shoe and accessory shops in the town center and in Beg-Meil offer a wide choice of products made in Brittany.
The marinière is THE PIECE to have in your wardrobe. Timeless and always trendy, it represents us. I love wearing it with jeans or a skirt.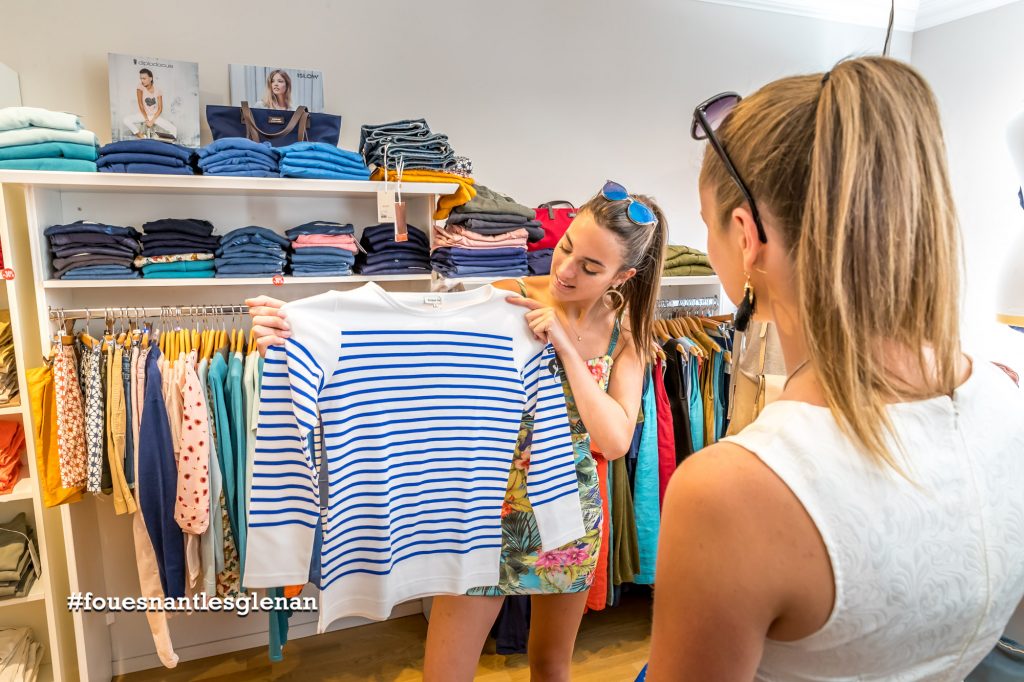 If you want to display your belonging to 29 (pssst it's our department), you will find a large number of products in the colors of Fouesnant-les Glénan or Finistère. My preference: The girly t-shirt with the effigy of the "Glénan" with its sweet little words.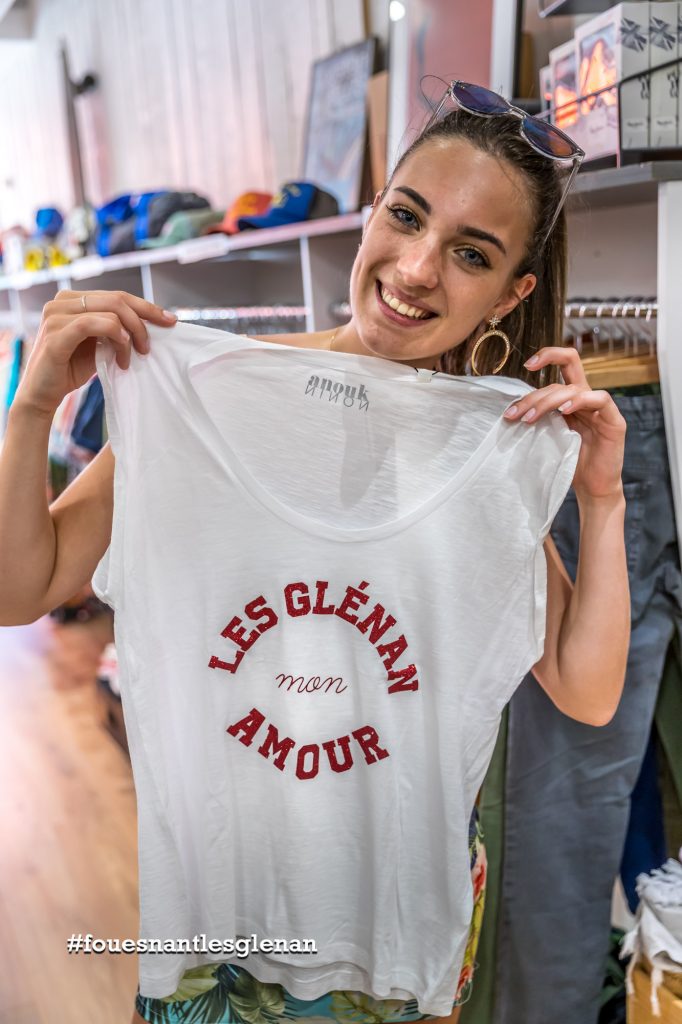 To revamp my interior in the colors of Fouesnant-les Glénan, my guilty pleasure is to stroll through the decoration shops in the city center and in Beg-Meil.
From mugs to candles, magnets, tote bags, neo-vintage posters and jewellery, they are constantly being renewed to offer fun and colorful products. Want to distil a little Beg-Meil or Cap-Coz in your decor! Fall for the maxi cushion for its cozy side.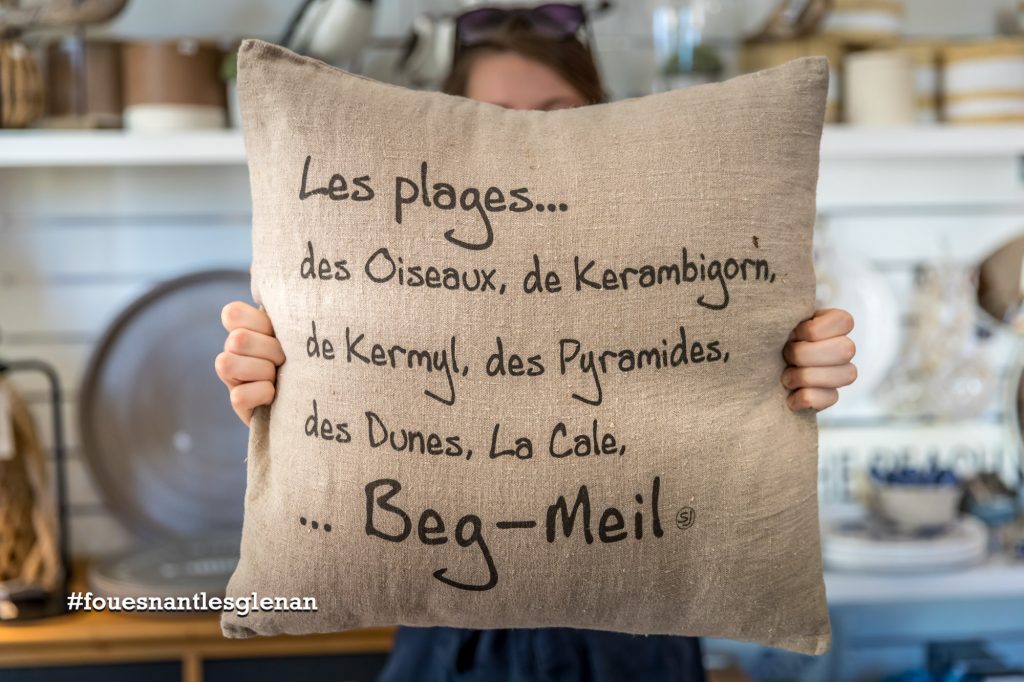 To enhance my dishes, I regularly go to delicatessens, local produce shops, biscuit shops, etc. I find seaweed-based condiments there to give a salty touch to my creations. Apple bubbles, fruity Fouesnant cider, fish rillettes or salted buckwheat tuiles for an original aperitif with friends. The products to taste and take home: without a doubt our palets, galettes and crêpes.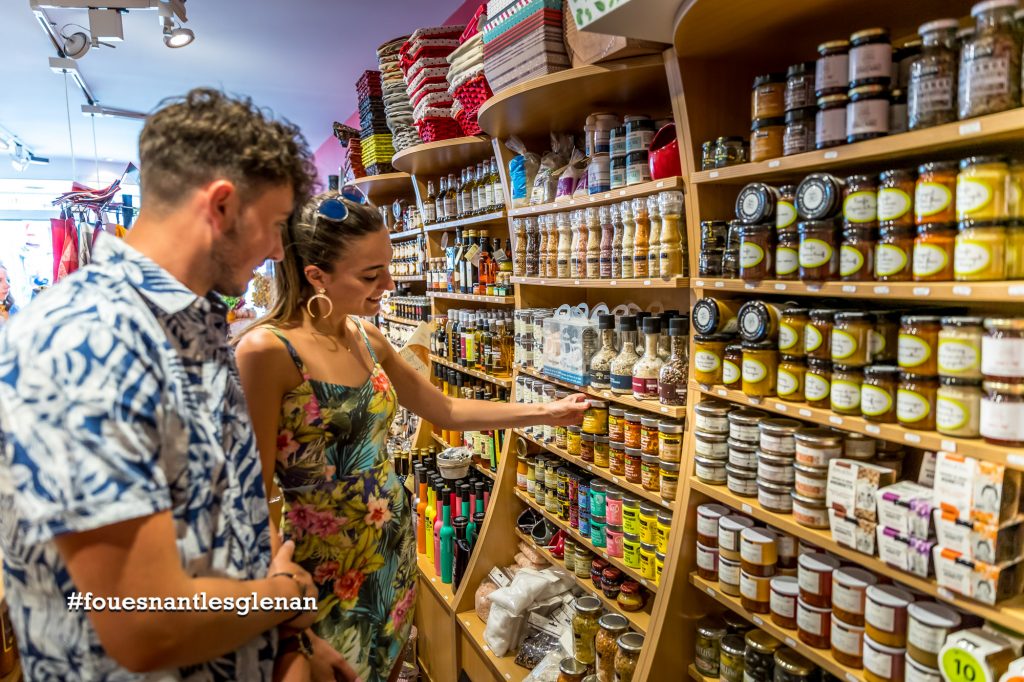 To offer or simply to treat yourself, shop without moderation in Fouesnant-les Glénan!