Enjoy tasting the culinary specialties. Products from the land or the sea, salty or sweet, taste our local products without moderation.
seafood
Let yourself be tempted by the freshness of seafood and the flavor of local products! Meet at the hold of Beg-Meil, all year round, to watch the return of the boats live.
And treat yourself to sea bass, sea bream, sole, shellfish, crustaceans... Or an exceptional product such as pink clam or Glénan lobster… But beware, there won't be enough for everyone!
crepe or pancake
Whether they are buckwheat (salty) or wheat (sweet), the pancakes are endless. Discover the proposals of our crepes, each more imaginative than the other.
The savory favourite: the pancake with apples and local andouille sausage. For dessert, we opt without hesitation for simplicity: crepe with salted butter caramel… To accompany these dishes from Fouesnant: a bowl (including a glass) of apple juice from our region.
The little sweet pleasures
Do like us, succumb to our "lichouseries", the sweet delicacies from here and around. At snack time, nothing like a slice of Breton cake, far with prunes or kouign Amann just warm. The craftsmen of Fouesnant offer delicious pastries. Indulge !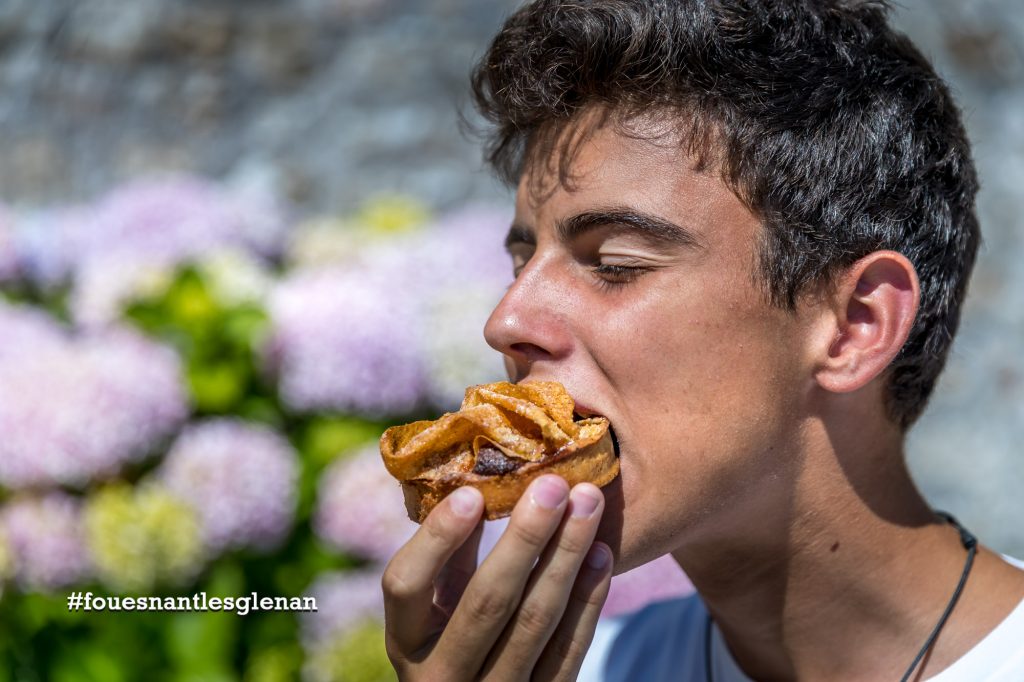 AOC cider
The Fouesnant region has a large number of orchards and cider producers, in particular for Cornish cider, the first cider with an Appellation d'Origine Contrôlée (AOC).
The people of Fouesnant will also confirm that nothing beats their cider made with unlimited passion and the greatest rigor.
Meet the producers
Visit local factories on our Breton specialties and discover a cider-making workshop or taste all kinds of artisanal productions for direct sale: pancakes, cider or apple juice, via andouille, honey Or even kiwis.
It's the Fouesnant-les Glénan spirit! All year round, local producers open their doors to offer you an unexpected taste experience.
So come and awaken your senses in Fouesnant-les Glénan!