All committed to responsible tourism
Add to favorites
La Britain, a welcoming land by nature, is an essential region due to its breathtaking landscapes, its exceptional natural spaces, its contrasts over the seasons... Whether you are Breton by birth or by heart, whether you live there all year round or whether you spend your holidays there, everyone appreciates discovering this authentic territory between land and sea. We come, we come back and we never get tired of it!
This regional wealth has federated the tourist offices of Brittany, under the impetus of the Golfe du Morbihan Vannes Tourisme tourist office. There traveler's charter, created in 2019, is part of a responsible tourism approach. She welcomes and invites everyone to get involved in turn.
By signing this charter, Fouesnant-les Glénan Tourist Office affirms its commitment to a responsible and sustainable tourism. The personalized welcome reserved for our visitors contributes to the transmission of values ​​and reflects the identity of Brittany.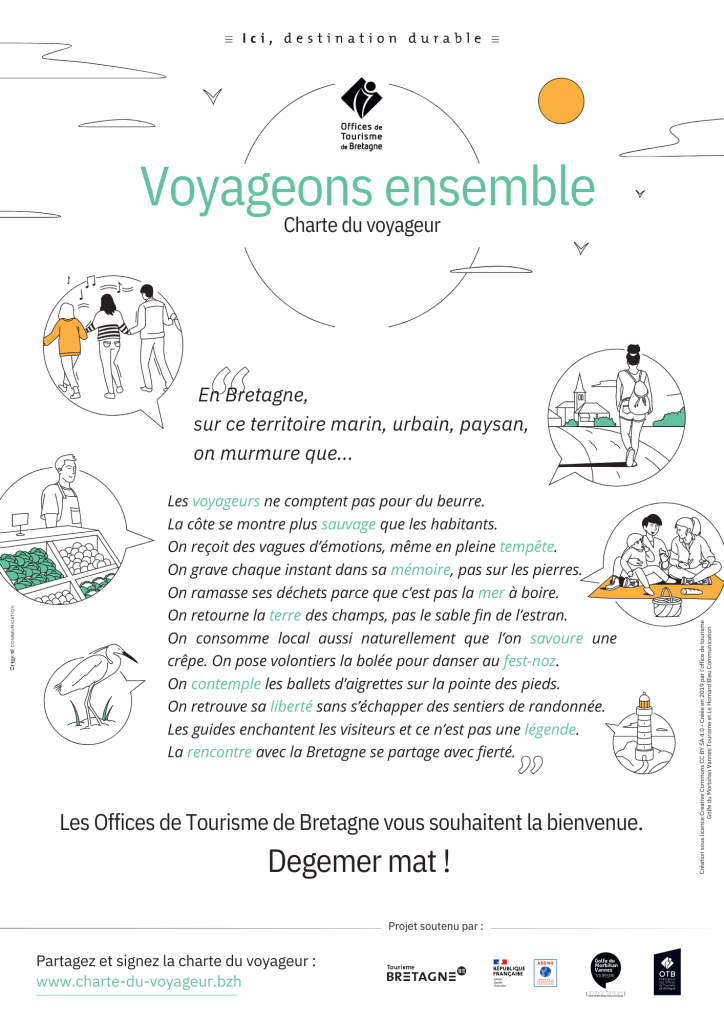 If you also want to act for responsible tourism by exploring Brittany, we invite you to become Ambassadors of the Traveler's Charter.