Add to favorites
Come and discover Beg-Meil through the eyes of Marcel Proust with this digital walk that traces the journey of the writer and his friend Reynaldo Hahn during their stay in 1895.
The writer Marcel Proust and the musician Reynaldo Hahn stayed in Beg-Meil from September 8 to October 27, 1895: a life of reveries in front of the ocean and strolls in a country with an admirable physiognomy. Simple pleasures, seaside and country life.
This immersive walk will take you through the Beg-Meil of that time. Discover the Hôtel Fermon where he stayed, the terrace of La Cale where he liked to write or the beaches where he rested!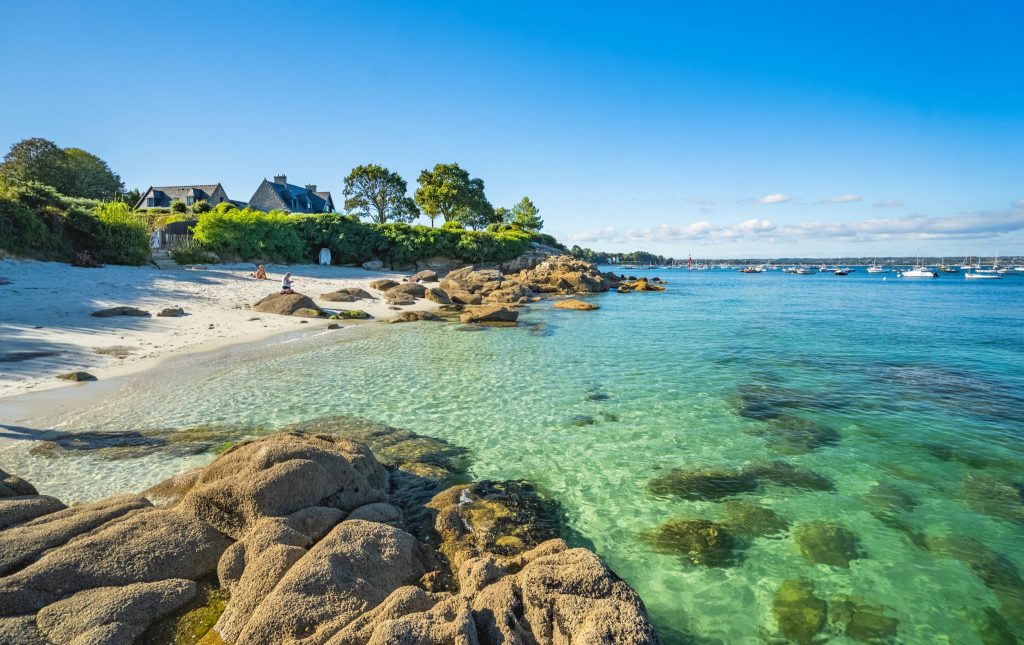 Armed with your laptop, let yourself be guided in the footsteps of Marcel Proust to the rhythm of the audios and archive photos of the application.
During this walk you will follow the coastal path from creeks to creeks from the hold to the tip of Beg-Meil and you will continue by the Chemin Creux. This walk in the footsteps of Marcel Proust invites you to discover the charms of Beg-Meil.
Useful information :
Location of the walk: Beg-Meil
Parking: car park in front of the church of Beg-Meil
Type: Digital journey
Duration1h30-XNUMXhXNUMX
Age: For all ages
Equipment needed: Your personal smartphone with the CityGem app
Terms : The CityGem application is free and downloadable on Google Play and the App Store
This course can also be done without a smartphone using a walk booklet available free of charge at the Fouesnant-les Glénan Tourist Office
This walk was carried out in collaboration with Philippe Dupont-Mouchet from his book "Marcel Proust à Beg-Meil"